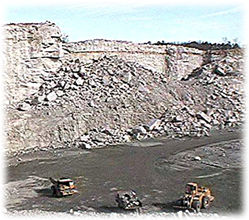 Welcome to MineCompliance.com.
Here you will find important information concerning safety, environmental, and legal compliance issues in the mining industry. Please take some time and browse for our site for the latest in compliance management stategies.
Mine Compliance is now providing online MSHA Part 46 & 48 safety training. In addition, numerous OSHA safety training topics are available through this state of art training service. Please click on the links below to find out more information about this cost efficient and user friendly program.
If you are a safety, environmental, or legal professional that would be interested in joining the mine compliance network please send an e-mail to network@minecompliance.com to discuss terms.