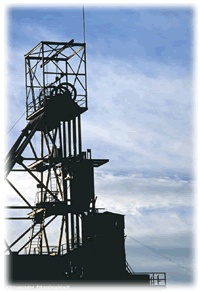 Mandatory compliance with both safety and environmental issues in the mining industry can be complex if not properly managed. MineCompliance.com is a one-stop resource for all compliance needs. Access to safety and environmental products, services, consultation, and legal advice is just a click away.
Click on the listed links! We are fully confident that solutions to your issue(s) can be found. If reducing accidents, MSHA violations, or environmental compliance issues is important to you, or your organization, please contact us. We don't believe in being fancy or cute, but instead, the MineCompliance group is professional, straight to the point, and focused on solutions.
MineCompliance.com is a total solution network designed to help individuals or large companies implement solutions to compliance issues. No issue, small or large, is beyond our scope. From resolving a single MSHA violation, to setting up entire safety and environmental programs, we want to be there.
If you are a safety, environmental, or legal professional that would be interested in joining the mine compliance network please send an e-mail to network@minecompliance.com to discuss terms.